| | | | | | | | | | |
| --- | --- | --- | --- | --- | --- | --- | --- | --- | --- |
| Halfling | Rogue | Male | AGE | HEIGHT | WEIGHT | ALINGMENT | LANGUAGES | DEITY | Level 1 (0 XP) |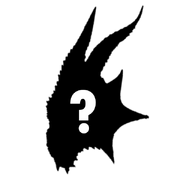 History
Is a...halfling...rogue.
Items
Proficiencies

Shield: ???

Armor: ???

Weapon: ???

Implement: ???
Equipped Items
In Bag
Features
Tim's race, class, paragon path, and epic destiny features.
Race
Bold: You gain a +5 racial bonus to saving throws against fear.
Nimble Reaction: You gain a +2 racial bonus to AC against opportunity attacks.
Second Chance: You can use second chance as an encounter power.
Being Small: Small characters follow most of the same rules as Medium ones, with the following exceptions.
You can't use two-handed weapons, such as greatswords and halberds.
When you use a versatile weapon, such as a longsword, you must use it two-handed, but you don't deal additional damage for doing so.
Class
???
Powers
Level 1: 2 At-Will, 1 Encounter, 1 Daily
Feats
Level 1: 1 Feat
Stats