| | | | | | | | | | |
| --- | --- | --- | --- | --- | --- | --- | --- | --- | --- |
| RACE | CLASS | GENDER | AGE | HEIGHT | WEIGHT | ALINGMENT | LANGUAGES | DEITY | Level 1 (0 XP) |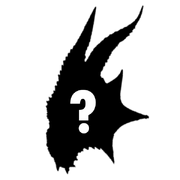 History
Character's backstory.
Journal
Character's account of games.
Items
Proficiencies

Shield: ???

Armor: ???

Weapon: ???

Implement: ???
Equipped Items
Armor: ???
Any other equipped items
In Bag
Standard Adventurer's Kit

 

Backpack

 

Bedroll

 

Flint and steel

 

Belt pouch

 

Rations, trail

 

50 ft. of rope

 

2 Sunrods

 

Waterskin
Features
Character's race, class, paragon path, and epic destiny features.
Race
???
Class
???
Powers
Level 1: 2 At-Will, 1 Encounter, 1 Daily
Feats
Level 1: 1 Feat
Rituals
Unless otherwise noted, these rituals are inscribed in the character's ritual book. If the character is not trained in the Ritual Caster Feat, just remove this section
Stats
Ad blocker interference detected!
Wikia is a free-to-use site that makes money from advertising. We have a modified experience for viewers using ad blockers

Wikia is not accessible if you've made further modifications. Remove the custom ad blocker rule(s) and the page will load as expected.